The First is a fiction series set on the dream of space scientists today – To send a human to Mars. The series will see Sean Penn don an astronaut suit and become the first man to step on Mars. The series is being produced by Hulu and it has gathered much traction recently from people around the globe. Here's all that you need to know about the Season 1 of the series.
The First Season 1 Release Date:
The season 1 has already wrapped up its production with some road bumps leading to delay. It started in September 2017 shortly after Hulu's announcement and finished about a month ago. The special effects and CGI phase will take time. But the end product promises to be worth the wait. Hulu has announced Friday, September 14 as The First Season 1 release date.
The First Season 1 Cast:
Sean Penn leads the cast as Tom Haggerty. Other known members of the cast include LisaGay Hamilton, Natascha McElhone, Oded Fehr, and James Ransone. While details about characters are under wraps, Haggerty's character would most likely run along lines of morbid and broken, not a lot of information is available about their respective roles in season 1 the relationship they share with other characters.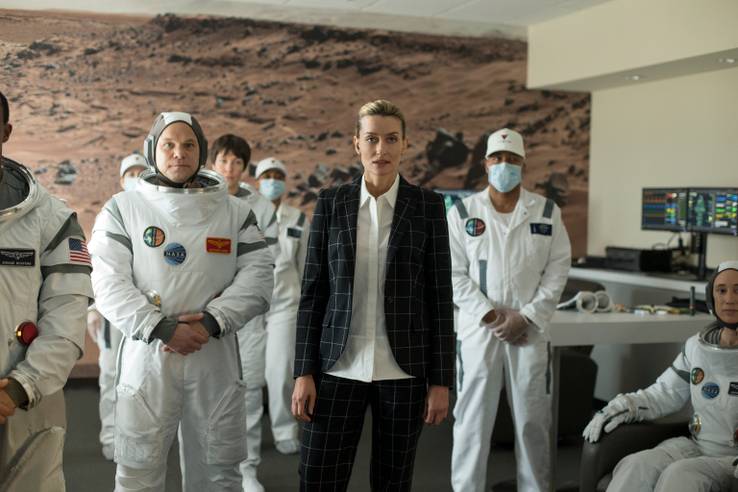 The First Season 1 Plot:
The series will follow the realization of the dream of colonizing Mars and the challenges on the way. The official plot details are – "The First will follow the first human mission to Mars while exploring the challenges of taking first steps toward interplanetary colonization. The story focuses not only on the astronauts but also on their families and loved ones, as well as the ground team on Earth." The details are kept secret which has certainly hyped the fan population.
The First Season 1 Trailer:
You can watch the trailer below –